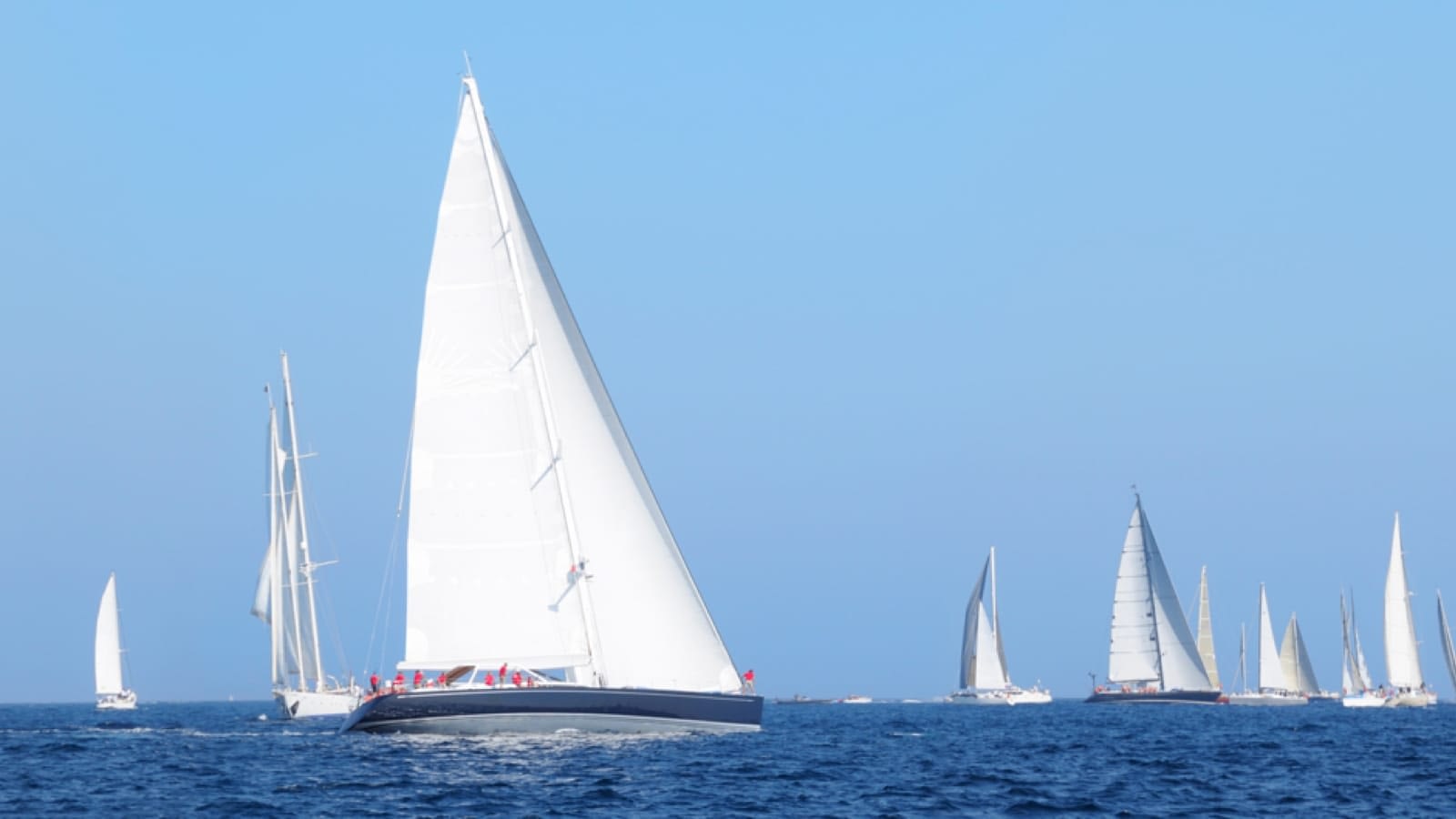 There's nothing better than getting out on the water on a hot summer day. Whether you live near Lake Erie or travel a few hours to go boating, you've probably looked up the lake conditions before heading out – just in case.
But where does that weather and water condition info come from, anyway?
Here on Lake Erie, you can thank several strategically placed, high-tech buoys in the Pennsylvania waters.
In fact, you've probably navigated right past them.
Buoys, Boaters, and Beach Advisories
The buoys are part of a program run by the Regional Science Consortium (RSC), a local nonprofit organization. Established in 2004, their mission is to deepen knowledge and understanding of the Lake Erie and Ohio River Basin ecosystems through research and education.
The buoys are part of a larger initiative, "Keeping Lake Erie Boaters Safe: Real Time Buoy Program."
The program includes two large-scale buoys that are deployed in the open waters of Lake Erie; two smaller beach buoys; and two weather stations. Erie Insurance gave the RSC a $10,000 grant through the Erie Insurance Giving Network to cover the operations on one of their large-scale buoys.
"This project aligned well with ERIE's interest in environmental responsibility and support for STEM [science, technology, engineering and math] education," said Ann Scott, Erie Insurance's community outreach manager. "Boating safety and water quality can directly impact the local community we're committed to supporting."
In addition to the Real-Time Buoy Program, the RSC partners with local universities, schools, researchers and agencies such as the Pennsylvania Fish and Boat Commission, U.S. Geological Survey, and many others.
Keeping the buoys afloat isn't a cheap date. ERIE's $10,000 grant to the RSC will cover the cost to maintain and repair one large-scale buoy each year. (And they've got two!)
As for the initial investment: A new large-scale buoy typically costs between $75,000 and $80,000, explained Jeanette Schnars, executive director of the RSC. But for the impact they have on the community – it's worth every penny.
"These buoys are extremely helpful to boaters and organizations that rely on the water, as well as beach-goers and tourists visiting Presque Isle," Schnars said. "Each year we have to find funding for both of the large-scale buoys. With ERIE's help, we're pleased to be able to maintain both in 2019."
Tracking Waves (and Lots of Other Data)
From May to October, the buoys transmit real-time data to help keep boaters, personal watercraft users, and beach-goers safe.
Related: 8 Must-Know Boating Safety Tips
The large-scale buoys are both located within five nautical miles – or about 5.8 miles – of Lake Erie's main shore line. The Nearshore Buoy (two miles north of the lighthouse on Presque Isle) and the Walnut Creek Buoy (north of Walnut Creek Marina) sit in about 50 feet of water and transmit enormous amounts of data back to the RSC every 20 minutes.
So, what are they transmitting? Each buoy is outfitted with a full weather station; wave meter; water quality sonde (a series of probes that collects and transmits information on water quality); and a video camera. That's right – you can watch a current video clip to see what the water looks like. You can view this data in real time on PALakeErieBuoy.com, or on the LIVE Datacenter app for your Android or iOS mobile device.
Schnars said the team is impressed with the amount of traffic they're seeing to the website. On average, they receive 1,500 hits to the website every day (not counting app usage, which is calculated separately). In July 2019, that number reached an all-time high at just over 2,000 visits per day – a sure sign that boaters rely on the information to plan their days on the water.
The data collected is shared with NOAA-National Weather Service to aid in forecasting of weather and wave conditions on Lake Erie. The RSC also shares their information with the National Weather Service in Cleveland to assist in forecasting.
What's more, the RSC buoys measure more than just weather conditions. They also measure water quality to help ensure the health and safety of people and pets.
"The sondes contain probes that measure aspects like pH, turbidity, and blue-green algae levels which may produce toxins," Schnars said. "When those algae levels rise, we issue advisories to help keep everyone safe."
Find out more about ERIE's longstanding commitment to our community through the Erie Insurance Giving Network, or follow #ERIEforgood wherever you share on social media.