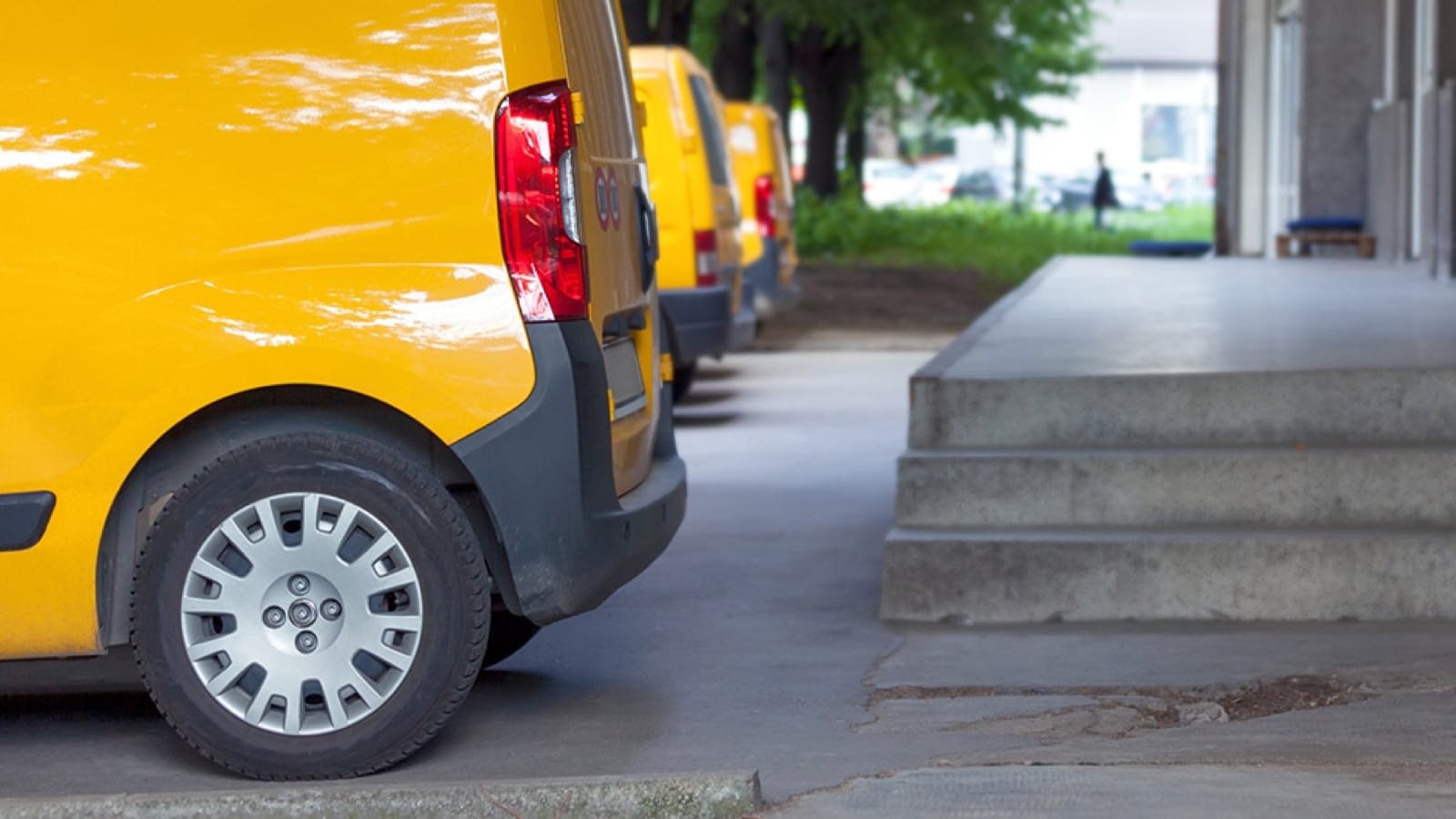 EnRoute, Erie Insurance's commercial telematics program, makes it easy for business auto insurance customers to share their driving data and thereby potentially lower business auto premiums and reduce driving risk.
EnRoute uses driving and vehicle data from telematics devices to help business owners recognize how choices, such as routes, driver actions, and the types of vehicles driven, affect driving performance and safety. The program works with more than 40 telematics service providers and nearly a dozen telematics-enabled vehicle manufacturers.
"Crashes cost employers billions of dollars annually in medical care, lost productivity, legal expenses, and property damage," says ERIE's Leo Heintz, vice president, Commercial Products. "By harnessing the power of telematics services, EnRoute delivers driving intelligence to help our customers protect their drivers, employees, and businesses."
On-the-job crashes and your bottom line
For many businesses, the most dangerous part of the workday is the time employees spend in their vehicles. In fact, the average car accident costs an employer $16,500, according to research conducted by OSHA. If an on-the-job crash results in an injury, the average cost to the driver's employer is $74,000.1
Yet, fleets with active telematics programs experience up to 11 percent fewer losses from collisions, according to studies conducted by the Federal Motor Carrier Safety Administration.2
How EnRoute works to potentially help lower insurance costs
When your business installs telematics devices on at least two-thirds of its commercial vehicles, ERIE offers an opportunity to potentially earn discounts depending on your fleet FAIR Score®3.
Similar to a financial credit score, the FAIR Score® allows you to see at a glance where your business stands on a driving risk index that compares fleets of similar type and territory. The FAIR Score is an overall risk ranking for the entire fleet that looks at vehicle characteristics and the driven environment, in addition to vehicle performance. Monitored weekly, with monthly trend reports, the FAIR Score lets managers put safety first and reduce risk.
With EnRoute, you'll also have access to an easy-to-understand online portal that allows you to see which drivers are improving your score and which ones have room for improvement. Identifying and analyzing contextual driving risks may lead to better driving performance, a reduction in risky driving, and improved driving safety.
If you don't have telematics devices on your vehicles and you're interested in this technology, ERIE provides telematics devices at no charge to you. Talk to your local agent to see if your business is eligible.
ERIE offers EnRoute at no additional charge above your premium.The program is available to commercial lines auto customers whether you have a telematic service provider or not. Customers with existing telematic service providers simply sign up for the EnRoute program. Customers who do not have a telematic service provider have the option to sign up and receive windshield devices at no charge above your premium.
How to get started
To get started with the program enrollment, contact your local ERIE agent or call EnRoute at 814-217-1919, Monday through Friday, from 8:30 a.m. to 5 p.m., Central time.
1Source: Guidelines for Employers to Reduce Crashes; US Occupational Safety and Health Administration, National Safety Administration and Network of Employers for Transportation Safety
2Source:"Study of the Impact of Telematics Systems on Safe and Fuel-Efficient Driving in Trucks," 2014, and "Evaluating the Potential Safety Benefits of Electronics Logging Devises," 2014, Federal Motor Carrier Safety Administration
3For additional details about how a FAIR score may affect your insurance premium, see the EnRoute participation agreement
Enrollment in EnRoute requires consent to the EnRoute Participation Agreement that contains terms and conditions not described herein. Information and descriptions of the policies, services and/or programs described herein are provided solely for general informational purposes, and do not create a contract or offer of coverage, and do not amend or otherwise affect the terms, conditions, and/or coverages of any insurance policy issued by Erie Insurance, its affiliates, or subsidiaries, or the EnRoute Participation Agreement, unless stated otherwise. Erie Insurance makes no representations or guarantees of results based upon the use of this information, and does not warrant that reliance upon EnRoute will prevent accident and losses, or satisfy federal, state and/or local codes, ordinances and/or regulations. Coverages, exclusions, limitations, policy terms, conditions, and/or eligibility for insurance or discounts may vary by state, and are subject to the underwriting guidelines and rules in effect for that state at the time of enrollment.