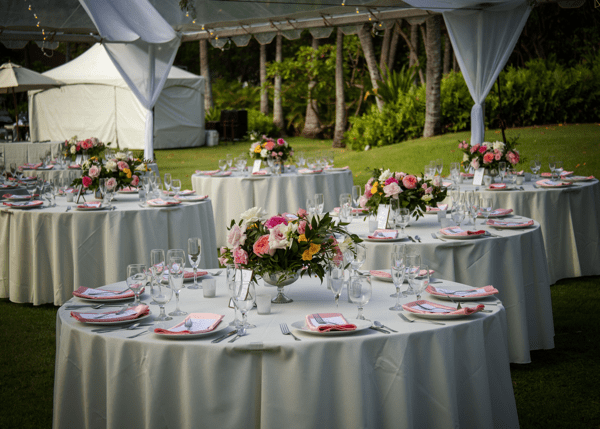 In today's litigious society, it may be wise to consider purchasing special event insurance if you are planning a wedding, a large party, or another event. This type of insurance can help protect your investment in the event and provide liability coverage for various types of potential claims. Speak with our friendly, helpful agency about an insurance policy to cover your special event.
What Is Special Event Insurance?
Special event insurance is a type of policy designed to help protect your investment in an event, such as a wedding, party, or any large gathering. If you need to cancel the event unexpectedly, this coverage can help protect you against loss. A special event insurance policy can also provide liability coverage in case you are deemed liable for injuries or damages caused during your event. Many venues require that you carry special event insurance.
What Types of Events Does Special Event Insurance Cover?
Public events, such as sporting events and exhibitions, generally will not be covered by special event insurance. This coverage is typically for private functions, such as:
Weddings
Anniversary parties
Bridal showers
Religious celebrations
Birthday parties
Baby showers
Holiday parties
Fundraisers
Trade shows
What Does Special Event Insurance Cover?
Depending on what you need, a special event insurance policy may provide several different types of coverage, including:
Event cancellation coverage: If you are forced to cancel your event because of an unexpected development, this coverage may reimburse you for lost deposits or fees. If the event must be postponed due to circumstances beyond your control, you may be covered for any fees associated with rescheduling the caterer, vendors, venue, etc.
General liability coverage: This insurance can help protect you against claims of property damage or injuries caused during your event (e.g., if your hired caterer accidentally starts a fire in the building, or a guest trips and falls and suffers injuries).
Liquor liability: If you plan to serve alcoholic beverages at your wedding or event, you will need this coverage. It can provide protection against claims under "dram shop" laws that may hold you responsible for damages and injuries caused by a person under the influence of alcohol who became intoxicated at your event.
How Much Does Special Event Insurance Cost?
Individuals and organizations buy special event insurance to protect their investments and cover their liabilities when hosting an event, such as a wedding, a fundraiser, or a holiday bash. The cost of this type of policy depends on liability exposure based on factors including:
Number of people attending the event
Type of event to be held
Age of the guests or participants
Type of entertainment provided, if any
How long the event will last
Whether alcohol will be served
Whether temporary structures will be used
Whether private security will be used
If you are planning an important private event, our experienced agent can help you obtain a special event insurance policy with the coverage you need for the best available price.