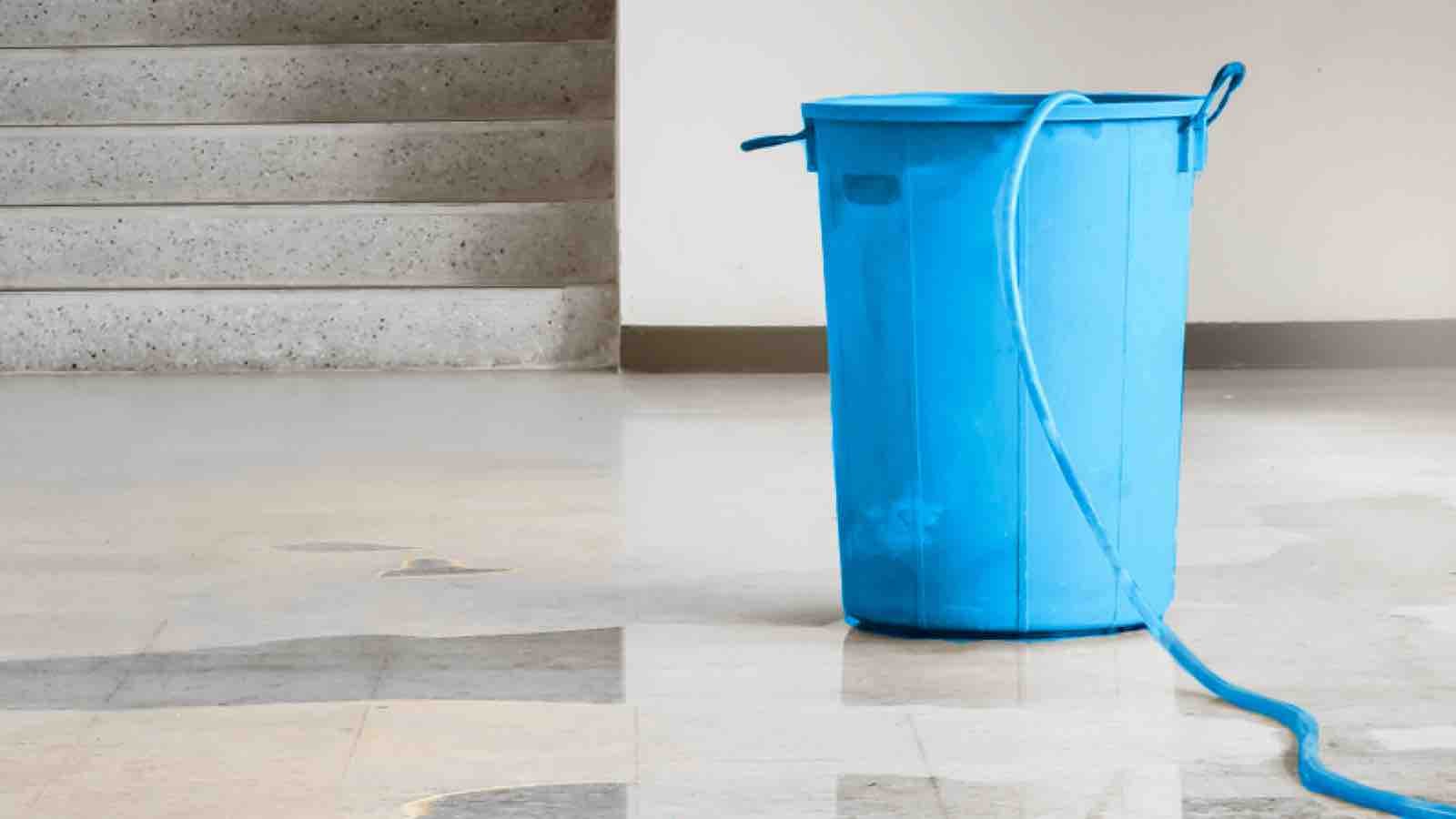 Whether it's caused by a flash flood or a burst pipe, water damage is often unpredictable. And as a business owner, it can seriously impact your day-to-day operations and bottom line.
But in many cases, there are proactive steps you can take to prevent critical delays or destruction to your property.
Here are seven tips to help protect your business from common sources of water damage:
Check for signs of plumbing problems. If you've noticed a significant change to your water bill, chances are a pipe or plumbing fixture is to blame. Start by inspecting your building for damp areas of walls, floors, or ceilings. The growth of mold or mildew is also a good warning sign that a pipe is corroded or leaky. Whatever you find, be sure to get it fixed as soon as possible.
Install a water sensor. You can pick up a water sensor at almost any home improvement store. When installed, you'll get notified immediately in the event of a water leak so you can limit the amount of damage done. Most sensors can connect to your smartphone or tie in to your business security system, allowing you to receive an alert even if you're offsite.
Examine the condition of open areas. Water from the outside is another common source of interior damage. Check around your windows, doors, and any other areas that are exposed to the elements. If you see gaps or cracks, reseal them with waterproof caulking. And repaint window or door trim to add an extra layer of protection against rotting wood.
Purchase sandbags for severe weather situations. Is your business located in a coastal area or one that's prone to damage from tropical storms and hurricanes? Consider stocking up on sandbags in the event of a weather emergency. They're a great tool to help divert water and debris away from your building in heavy rain.
Inspect your roof regularly. Have a professional examine your roof to identify areas that may be susceptible to leaking. If you have a flat roof, consider getting it sealed regularly as an extra barrier of protection. And don't forget to clean your gutters so rainwater flows freely.
Observe low-lying areas susceptible to drainage issues. Look for areas outside of your building that might be susceptible to water buildup if the ground becomes too saturated. Consider hiring a landscaper or a drainage professional to inspect the area.
Install a sump pump. Give your building an avenue to drain water from the inside out with a sump pump. And be sure to purchase a battery-powered backup system to keep it running in the event of a power outage. If you aren't sure about installing a pump yourself, hire a professional to help.
At Erie Insurance, we understand rainy days can bring the unexpected to your business. But they don't have to dampen your whole future. You can count on your local ERIE agent to help you customize your business insurance policy so you're ready for whatever life throws your way.